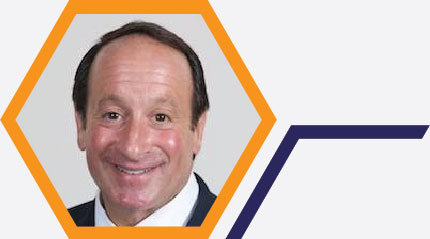 Long time Key Advisors member Stewart Strauss returned as a special guest speaker for our April 2021 session. Strauss Paper is a 2nd Generation Family-Owned Business Specializing in janitorial supply distribution to the greater NY Metropolitan area. Under Stu's leadership the company grew from $1M to $75M in annual revenues. He also successfully navigated the sale of the company to Imperial Dade, a multibillion-dollar giant in the industry. Strauss Paper has been an active member of the local Westchester business community, winning multiple distinctions including the Hall of Fame award from the Business Council of Westchester, and being on the cover of 914INC. Stu and Strauss Paper have been part of the Key Advisors system for 10+ years.
At the April session, Stu focused on creating strategic value. He shared his top 15 value creation lessons. "No doubt, a good part of our success was being part of Key Advisors and all the business lesson sharing, and we also found it essential to conduct formal strategic planning sessions with external professionals such as Ted Miller and DataKey Consulting." Described Mr. Strauss.
To hear more about value creation best practices, and to learn more about Key Advisors, email [email protected] – call (914) 945-8808 – or fill out the inquiry form at Next Steps on this website.