It can be tough at the top. You are the CEO of the largest company you've ever managed. However, what got you here will not get you to the next level.
Next level growth requires next-level thinking.
Key Advisors is a Peer Advisory Board comprised of highly motivated, top-performing CEOs, from companies with $5M – $75M in annual revenue. They share a common, powerful goal: to selflessly help one another take their businesses to the next level.
Top-performing CEOs meet once per month, and openly share experience and knowledge with savvy advisory board peers. Groups are professionally facilitated and custom-designed with a wide array of non-competing industries, giving you an unfair advantage.
Key Advisors use the unique IntellifuzeTM process to share best practices in strategy, sales, marketing, operations, organizational structure, human resources, and other key business areas.
CEOs need to see value and get results. Key Advisors' unique peer advisement, as well as the leadership and guidance of DataKey's Ted Miller, make this happen. Members achieve three times the growth rate of the average small business.
Hear from the founder, Ted Miller.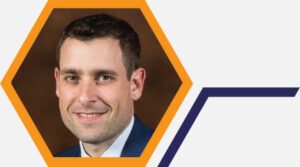 "The immense power of collective knowledge."
Dan Lansen
CEO, Compufit Solutions LLC
"The knowledge that fellow CEOs transfer between each other at each meeting is really what is incredibly powerful; not something you can replicate within your own company. All different types of businesses come together, collectively producing universally transferable takeaways — whether you are a non-profit, a restaurant, or an IT services firm, there are always shared themes that Key Advisors allows you to capitalize on."