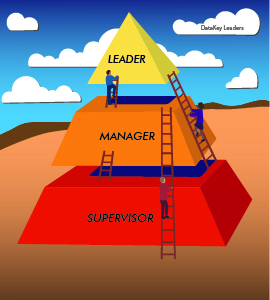 Gain a Sustainable Edge by Taking Your Executive Managers to The Next Level
Key Leaders is specifically designed to help take your executive managers to the next level. As a CEO, you need your management team to step it up. They don't have time to take online courses or attend business school. Still, you want them to be better communicators, more productive, and more professional. You need them to take more accountability, re-invent their business processes, contribute innovative ideas, and have a sense of urgency: in sum, to be better leaders. If you plan to grow your company by 20-25% per year, then your management team needs to grow their skills at least at that rate, or they will hold your company back.
Key Leaders Workshop Series
Interactive, best-practice sharing workshops for the key managers you count on for next-level growth.
Key Leaders Professional Development Tracks
Operational Excellence: Building Operational Capacity – Business Process Management (BPM)
Product Innovation: New Product Development – Converting Latent Market Needs into Break-Thru Products and Services
Analytical Intelligence: Business Analysis – Innovation/Design Thinking – Strategic Thinking
Building High-Performance Teams: Powerful Communicators – Extracting Greatness from your Team – Inspiration/Motivation
Strategic Initiative Management: Project Management – Consistently Out-Performing