Imagine a confidential circle of wisdom. Your seat at the table provides you with the following:
1. Counsel from an extraordinary group of CEOs
To clarify your most critical strategic initiatives, you work closely with Ted Miller, the founder/CEO of the growth accelerator firm DataKey. Then, at a live session, the entire Advisory Board's focus will be on you and your most vexing business challenges. You are then accountable to report back on your progress.
2. Full access to all member CEOs
Once a member, the CEOs frequently reach out to one another, providing counsel, opening doors, and making connections. The collective wisdom and experience in the room is staggering.
3. Active participation in all working sessions
Key Advisors meet monthly, currently via Zoom technology, for 150-minute working sessions to discuss and resolve strategic and immediate issues. The group is focused on dramatic growth strategies, as well as, building scalable operational capacity.
4. Strategic consulting with Key Advisors' leader
Ted's focus is always on producing tangible results. He coined the term "resulting, because consulting is not enough." Each Key Advisors member receives one half-day of strategic consulting with Ted; additional working sessions with member CEOs and their teams are optionally available, and usually leveraged.
5. Game-changing networking
While some provide business services to one another, the larger opportunity is sharing trusted connections and the ability to open doors.
6. Round table dialogue
Sessions often include deep, insightful discussion around current business issues that the group explores. The breakthrough take-aways come not just from the guidance, but from how the CEOs unpack, contemplate, and approach the issues.
7. Complimentary invitation to DataKey's Summit
For the past ten years, DataKey has brought together 50+ CEOs and executive team members for a unique day of learning and exposure to best practices. Top speakers in their fields conduct breakthrough workshops with attendees.
8. Continuous support for your business
Whether it's a quick question, call, or email looking for a connection or on-the-spot guidance, Ted is there to support your business needs.
9. Knowledge Portal access
Spanning across a wide spectrum of business areas, this portal has taken years to build, and contains hundreds of business lessons, best practices, tools, guidelines, and approaches.
As a CEO, you need your management team to step it up. They don't have time to take online courses or attend business school. Still, you want them to be better communicators, more productive, and more professional. You need them to take more accountability, re-invent their business processes, contribute innovative ideas, and have a sense of urgency: in sum, to be better leaders. If you plan to grow your company by 20-25% per year, then your management team needs to grow their skills at least at that rate, or they will hold your company back.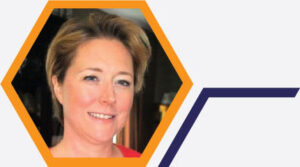 "Collective trust propels extraordinary results."
Andrea Bloome
Founding Partner and CEO, Alchemy Post Sound
"When you pull together a tremendously successful group of CEOs, there's virtually no difficult business decision that we can't collectively unpack and then resolve. Our facilitator, Ted Miller, not only brings his own unique methodologies to problem-solving but also masterfully facilitates the collective wisdom in the group to ensure that we generate practical, go-forward solutions for our most vexing business issues. What a powerful group."